LIMITED OFFER!
Upgrade the legacy Imperium to the Imperium NG with Mastering option.
Suggested retail price 454€ ex. VAT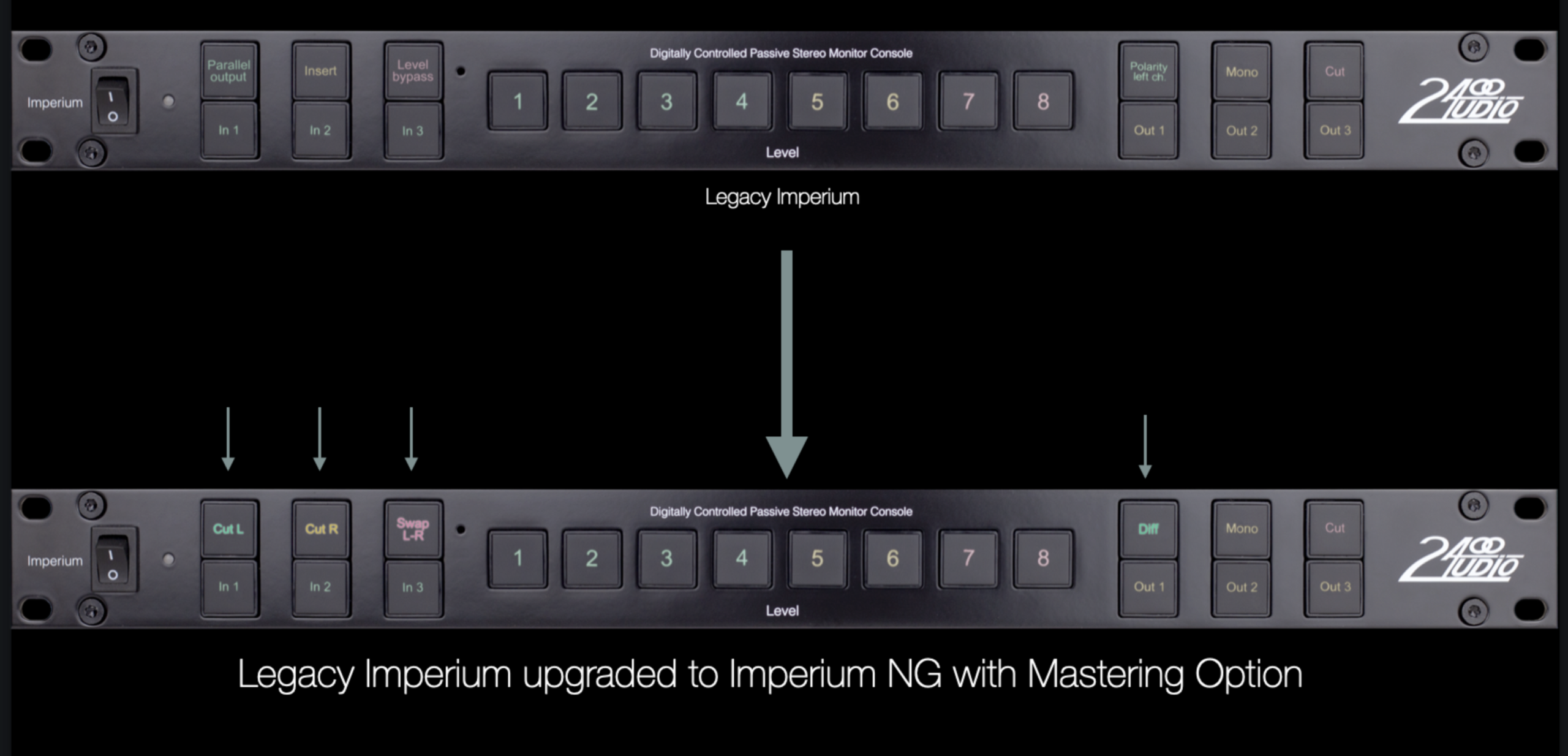 What do you get?
All NG features
All Mastering option features
Since the launch of the original Imperium – a few wishes has been added to the wishlist by mix and mastering engineers. In particular – the ability to separate the Left and the Right Channel. Cut them – swap them etc.Crucial functions our clients had to do via software before – but not anymore! Our new NG upgrade with Mastering option – does exactly that and much more!
Besides the new 256 level stepped attenuator, the new link level profile to output dramatically expands the way you tune your speakers and levels on a completely individual level, without fiddling with level trimpots and being limited to an overall gain setting per speaker pair.
We have also added a new soft level transition function, to make level jumping a little more easy on the ear, which can be very useful when working long hours in the studio.
What's in the box:
NG upgrade card
Mastering option chip
Mastering option caps:

Cut L
Cut R
Swap L/R
Diff
How to install the NG upgrade:
Check out the 'NG upgrade guide' included in the '2400 Audio download package' under Downloads.